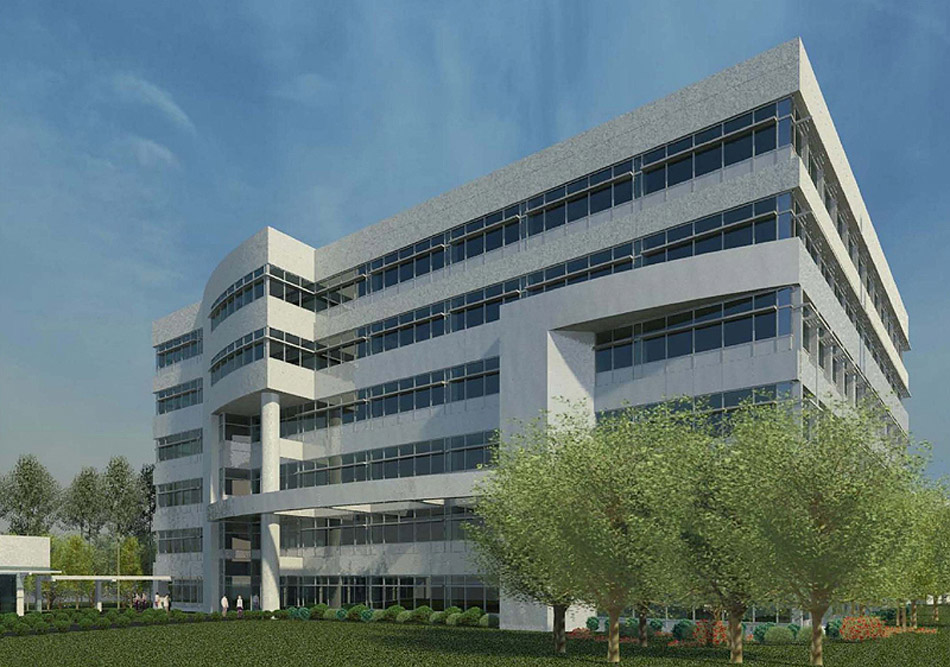 Siemens Healthcare's National Service Center in Cary has won gold certification under the Leadership in Energy and Environmental Design program, better known as LEED.
The U.S. Green Building Council awarded the gold designation, the LEED program's second highest, to Siemens' rebuilt facility at the Cary Medical Campus off Gregson Drive.
Siemens Healthcare, part of Munich, Germany-based Siemens AG (NYSE: SI), demolished the existing structure at the campus, then recycled more than 95 percent of the materials in the building.
The new Siemens building contains 143,000 square feet of office space on six floors. The building was designed to be 25 percent more energy efficient, the company said in a news release.
Raleigh's HagerSmith Design was the architect on the building, while Raleigh's Corporate Facility Services and Balfour Beatty handled the construction.
Among the buildings' other features:
Bicycle racks and showers to encourage commuting by bicycle
Reserved preferential parking for car pools, van pools, hybrid and fuel-efficient vehicles, with electrical connections for plug-in hybrids
Storm water runoff treated in bio-retention facilities and captured for reuse in cistern
White roof and parking deck reduce heat island effect of development
Use of native, drought tolerant plants and reuse of storm water allows no use of potable water for irrigation
High-efficiency toilet fixtures reduce water usage more than 40% from building code requirement
More than 20% of construction material is recycled
More than 50% of wood used is sustainably harvested
Products, such as paint, adhesive, carpet and wood composites selected to reduce indoor pollution
Task lighting is used to provide individual control of lighting at the workstation level; day-lighting will reduce use of electric lights
Read more: Siemens' Cary building wins gold LEED | Triangle Business Journal